LED Garden Ball Light

Your neighborhood or downtown district wants a distinct character – our outdoor lighting solutions deliver an experience beyond your expectations.
Are always advancing with technology – LED

Beautify the surrounding area

Are durable

Do not rust

We've been the leading provider of streetscape solutions for more than 18 years.
---
Products: LED Ball Lights/ Decorative Street Lights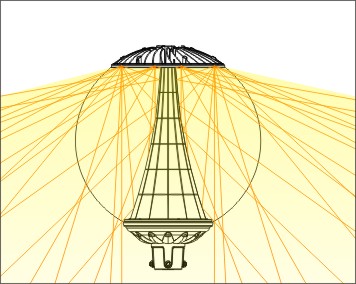 OPTICAL PERFORMANCE
From 16W-80W
Lumen Output: 2,080-10,400 lm
CCT: 3000K, 4000K, 5000K, 6000K
CRI:≥72 Ra
Fixture Efficacy: Up to 120 Lm/W
IP 65 & IK10
SPECIFICATION
Size: Φ325*H386mm Φ400*H485mm Φ500*H595mm
Installation size: Φ42mm Φ60mm Φ60mm
Custom made adaptor available if the mounting size was fitted for the luminare.
INSTALLATION
Very easy to install. Wiring and just set screws secure to the post top.
APPLICATIONS
Durable decorative lighting. These Lighting solutions work perfectly for cities, parks, Churches, shopping centers, neighborhoods.
---